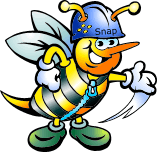 Tired of having to check into a whole bunch of plugins to get the functionality you need and taking risks with unwanted interactions and browser problems? jKit is an all-in-one toolkit filled with a large collection of popular jQuery-based functions that offers an easier route. At the moment, 44 items are in the toolkit's library, ranging from a lightbox, to parallax effect, to navigation, to carousels, content pagination, live iframe updates, and much more. Before looking around for individual scripts, look to jKit and see if it can save you time and effort.
Comments
No comments have been left here yet.
Action Links
Sponsored Listings
http://www.initializr.com/

Initializr is an HTML5 templates generator to help you getting started with a...