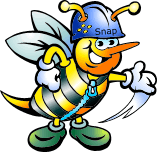 A jQuery timepicker plugin inspired by Google Calendar. It supports both mouse and keyboard navigation.
Use this plugin to unobtrusively add a timepicker dropdown to your forms. It's lightweight (2.7kb minified and gzipped) and easy to customize.
Comments
No comments have been left here yet.
Action Links
Sponsored Listings
http://www.initializr.com/

Initializr is an HTML5 templates generator to help you getting started with a...