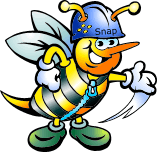 Avgrund is a jQuery plugin for modal boxes and popups. It uses interesting concept showing depth between popup and page. It works in all modern browsers and gracefully degrade in those that do not support CSS transitions and transformations (e.g. in IE 6-9 has standard behavior). Tested with jQuery 1.4+, file size is under 2Kb, MIT Licensed.
Comments
No comments have been left here yet.
Action Links
Sponsored Listings
http://www.initializr.com/

Initializr is an HTML5 templates generator to help you getting started with a...