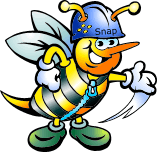 CSS Custom Forms is a set of responsive layout HTML/CSS forms validated via javascript.
There are 3 layouts of the forms: vertical, horizontal and modal. The vertical mode structure is label and a field underneath, horizontal - label next to the field and modal type popups the form.
The forms are with responsive design, so they are optimized for mobile devices.
Features
Responsive design layout

Client side validation

Custom Colors

Creation of your own rules (Plugin supports custom validation methods. So if you need some specific validation rule it is not a problem)

Nice Tooltips

Nice animations

4 states of the elements( normal, focused, error, succes )

Fully customized(Contains large amount of customized elements: inputs, textareas, selects, radios, checkboxes and buttons)

Cross-browser platform – Tested on Chrome, Firefox, Opera, IE8, IE9, IE10) iOS (iPhone, iPad) and Android.

Free Updates

Free Support
Comments
No comments have been left here yet.
Action Links
Sponsored Listings
http://www.initializr.com/

Initializr is an HTML5 templates generator to help you getting started with a...