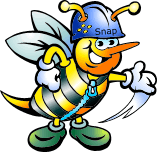 The jQuery Validation Plugin makes simple clientside form validation easy, whilst still offering plenty of customization options.
The jQuery Validation Plugin makes a good choice if you're building something new from scratch, but also when you're trying to integrate something into an existing application with lots of existing markup.
The plugin is written and maintained by Jörn Zaefferer, a member of the jQuery team, lead developer on the jQuery UI team and maintainer of QUnit. It was started back in the early days of jQuery in 2006, and updated and improved since then.
Comments
No comments have been left here yet.
Action Links
Sponsored Listings
http://www.initializr.com/

Initializr is an HTML5 templates generator to help you getting started with a...