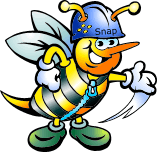 lazy-scroll is a a simple directive for angularjs application. Instead of click pagination links and going to next page, this will help to load the data on the scrolling of the page, as you can see in facebook.
Simply, we have to call the function which you want to call for pagination in lazy-scroll attribute. It will magically load data and append into variable when user reaching bottom of page.
There are API also available to controll the behaviour just see some demo samples.
Comments
No comments have been left here yet.
Action Links
Sponsored Listings
http://www.initializr.com/

Initializr is an HTML5 templates generator to help you getting started with a...