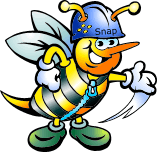 Pagerank 8
Alexa Rank 3005
Opera – one of the web browsers in the forefront of supporting CSS3 specs – has an excellent tutorial on a progressive enhancement approach to CSS3 usage that discusses how you can utilize CSS3 for modern/cutting-edge browsers yet still have a design that's accessible to older browsers that don't support it.
Comments
No comments have been left here yet.
Action Links
Sponsored Listings
http://www.initializr.com/

Initializr is an HTML5 templates generator to help you getting started with a...