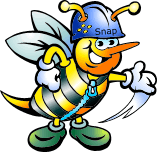 Chrome Dev Relations guy Paul Lewis has created a quick reference for those interested in what is triggered on a page when a given CSS property changes. For example, some properties will trigger repaints and compositing, but will not trigger layout. This reference covers all properties and is easy to search.
Comments
No comments have been left here yet.
Action Links
Sponsored Listings
http://www.initializr.com/

Initializr is an HTML5 templates generator to help you getting started with a...