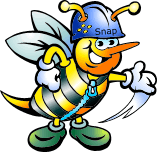 Write dynamic images with random text, or text from a word list to your forms. On the action form validate that the user input the correct phrase from the image to help prevent automated form posts from spammers and bots.
Add your own background image, or use one of the 8 that are included. Change the fonts, colors and more. All from the custom tag that makes it easy to run the image manipulating cfc. This tag uses a cfc from a open source free bsd license and a custom tag to make it easy to add this validation process to your forms.
Use it in all your apps and redistribute it with your apps for only $29.99. Only need it on one server? A single server license is only $9.99
Comments
No comments have been left here yet.
Action Links
Sponsored Listings
http://www.initializr.com/

Initializr is an HTML5 templates generator to help you getting started with a...