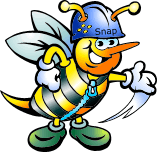 Nevron Chart is the leading charting control for .NET. It easily integrates with WinForm, WPF, ASP.NET and ASP.NET MVC projects.
Nevron Chart has a vast feature set that covers all 2D and 3D charting types and Gauges found in presentational, business, scientific, financial, real time monitoring, statistical, process control, BI, dashboard and other types of applications. The data visualization capabilities of the control are complemented with state of the art interactivity features like data zooming, scrolling, panning and hit testing. The blend of blazing fast performance, robustness, image quality and feature richness makes this control unique.
Some of the major features of the Chart control are:
Single API for the development of Desktop and Web apps

Unmatched hardware accelerated performance in 2D and 3D.

Complete set of 2D and 3D charting types (supports 170+ charting types).

Complete set of Gauges and KPIs.

Advanced chart axes model - categorical, linear, logarithmic, date time, timeline axes.

Built-in financial and statistical functions.

Non overlapping data and axis labels.

Resizable chart layout support with docking, anchoring, percentages etc.

Data Binding.

Interactivity - data zooming, data panning, axis scrolling, tooltips, hit testing etc.

Export to PNG, JPG, BMP, GIF, TIFF, SVG, EMF, Flash, PDF and XAML formats

400+ examples.
General
Price:
Free Trial or $589.00
Comments
No comments have been left here yet.
Action Links
Sponsored Listings
http://www.initializr.com/

Initializr is an HTML5 templates generator to help you getting started with a...