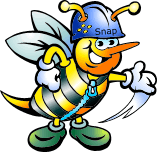 An online favorites/bookmark organizer is a nice tool. You are able to maintain your favorites in one location and you don't need to make a backup of them, when you reinstall your computer. I've made such a service and you are able to download all ASP source for it for free. It has been build upon an Access 2000 database, but you are able to run it using an older version.
Comments
No comments have been left here yet.
Action Links
Sponsored Listings
http://www.initializr.com/

Initializr is an HTML5 templates generator to help you getting started with a...