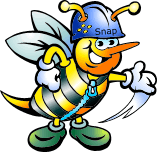 Host your blog on your own website. With DMXReady Blog Manager, you can do just that! Create new blog posts, edit/delete old ones. Create a bio with picture, links, and more. Use as stand-alone or put directly into your own website. Search posts by category or keyword. 100% customizable - you can change anything using an HTML editor like Dreamweaver. Easy RSS Feed hook-up to Google, Feedburner and ALL RSS readers. Extended comment management capabilities - approve/edit/delete/hide comments. Spam traps which prevent spam from being posted to database.
Comments
No comments have been left here yet.
Action Links
Sponsored Listings
http://www.initializr.com/

Initializr is an HTML5 templates generator to help you getting started with a...