Web Sites offering various Ruby on Rails resources.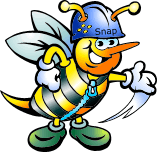 The Ruby Toolbox gives Ruby developers a categorized overview of 100 or so different libraries and plugins ranked on how commonly they are used. It's not perfect, as it only pays attention to...
Add Your Resource Listing
Add your favorite webmaster related website to our database.
Help other webmasters discover your favorite treasure troves.
We only accept and list actively maintained - up to date quality resources.
There are no fees to add webmaster related resources to the Snap Builder Directory.
You may add your favorite free resource listing here, or click the Add Listing button located on any category page.