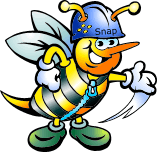 This is a jQuery Banner Rotator / Slideshow with translucent background set for caption.
Supports Responsive and fluid layouts.
Supports touch swipe navigation on iPad and Android tablets.
8 example variations included with source package.
Around 55 plugin settings included for deeper customization.
The captions can be customized by both plugin settings as well as CSS.
Slideshow Options
4 Transition effects to choose: Move, Fade, Slide In, Slide Out

2 different kind of touch swipe/throw transitions (move & slideOut)

Adjustable transition speed.

Auto Play option with Fixed & Individual slide delay times
Buttons
Adjustable Button Color, Opacity, Size, Margin and Spacing

Show / Hide the buttons: Next, Back, Number Buttons and Timer Clock – Play Pause

Show number buttons horizontally or vertically

Possible to show Number buttons permanently instead of auto hiding
Caption
Caption text can be aligned bottom (default) or set custom position (float mode)

Enable / disable caption text selection

Individually adjustable Caption Width, Height and Position

Adjustable Caption border size, color and opacity

Adjustable Caption Padding, Margin, bg color, bg opacity, bg radius and bg shadow opacity.
(The bg color, opacity, shadow and few other parameters helps to achieve good visibility of caption addition to the translucent background).
Touch Sensitivity
Adjustable drag & drop factor (in pixel values)

Adjustable throw factor (in pixels)
Comments
No comments have been left here yet.
Action Links
Sponsored Listings
http://www.initializr.com/

Initializr is an HTML5 templates generator to help you getting started with a...