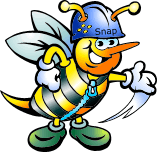 The jQuery Unveil is a very lightweight plugin to lazy load images for jQuery or Zepto.js.
This plugin is very useful and it boosts performance delaying loading of images in long web pages because images outside of viewport (visible part of web page) won't be loaded until the user scrolls to them.
The jQuery Unveil plugin is a lightweight version of the Lazy Load Plugin that has some cool options such as custom effects, container, events or data attribute. If you're not gonna use any of them, you can reduce the file size by leaving just the essential code to show the images.
Comments
No comments have been left here yet.
Action Links
Sponsored Listings
http://www.initializr.com/

Initializr is an HTML5 templates generator to help you getting started with a...