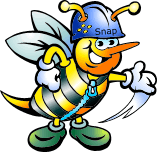 Lazy Load Plugin for jQuery. Lazy Load delays the loading of images on long web pages. Images outside of viewport are not loaded until the user scrolls to them.
By default, the images are loaded when they appear on the screen. If you want images to load earlier or time delay, you can use the threshold parameter to designate when to load the images.
There are several demo pages that you can view: basic options, with fadein effect, noscript fallback, horizontal scrolling, horizontal scrolling inside container, vertical scrolling inside container, page with gazillion images load images using timeout and load images using AJAX.
When checking the demos, be sure to clear your browser cache between each request. You can check what is actually loaded using your browser developers console (Chrome, Safari and IE) or FireBug (Firefox).
Visit the website for more details and how to use the Lazy Load Plugin for jQuery.
Comments
No comments have been left here yet.
Action Links
Sponsored Listings
http://www.initializr.com/

Initializr is an HTML5 templates generator to help you getting started with a...