Blog. Scripts & Programs. CFML. Discover the best free, open source and commercial Blog scripts for your web site.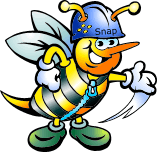 Another ColdFusion blog system designed for ColdFusion beginners. Has all the features of others but in a smaller package. Easy to update and is CSS based. Requirements: CF7 MX, or CF8...
Add Your Resource Listing
Add your favorite webmaster related website to our database.
Help other webmasters discover your favorite treasure troves.
We only accept and list actively maintained - up to date quality resources.
There are no fees to add webmaster related resources to the Snap Builder Directory.
You may add your favorite free resource listing here, or click the Add Listing button located on any category page.